Worksheets growing stale?
Coin Printables lets you generate unique coin counting worksheets, complete with answer keys, with a few clicks of the mouse.
Select options that suit your needs. Use the default worksheet title or type a custom title for each worksheet. Forget "canned" instructions. Type worksheet instructions in your own words. Select the "Sample Answer" option to make the first problem an example problem, or choose to leave the answer blank.
Mixed Coin Sets
3 Mixed Coins
6 Mixed Coins
Correct Amount?
Simple Matching
Count & Match
Sorting Coins
Making Change
for Mac OS X Lion and Later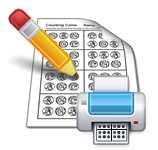 Click. Print. Yes, just that simple.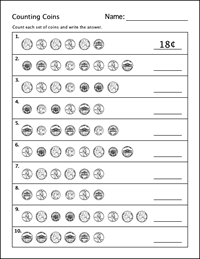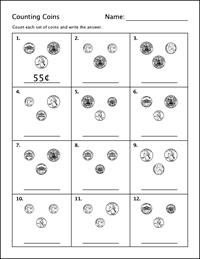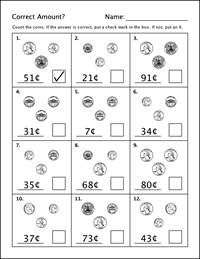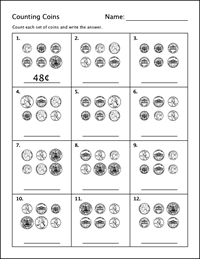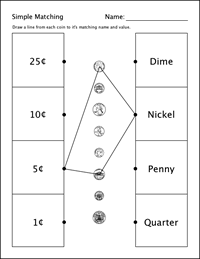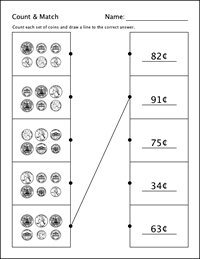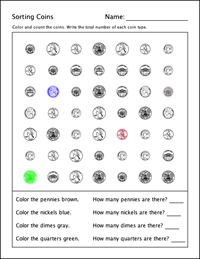 Customize to suit your needs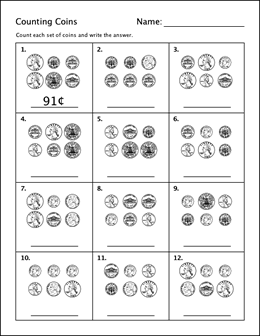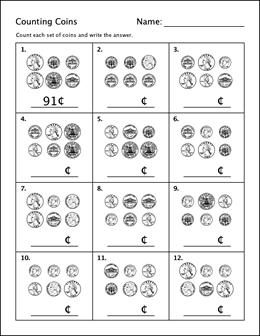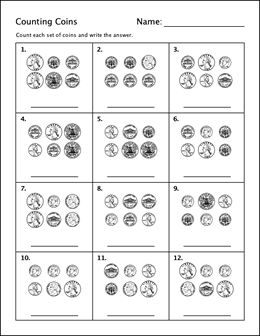 View and Print Answer keys

Mac OS X 10.7 or later
Hard disk with at least 15 MB of free space
Mac OS X 10.7+ compatible printer
PencilPoint Software, P.O. Box 697, Thorsby, AL 35171